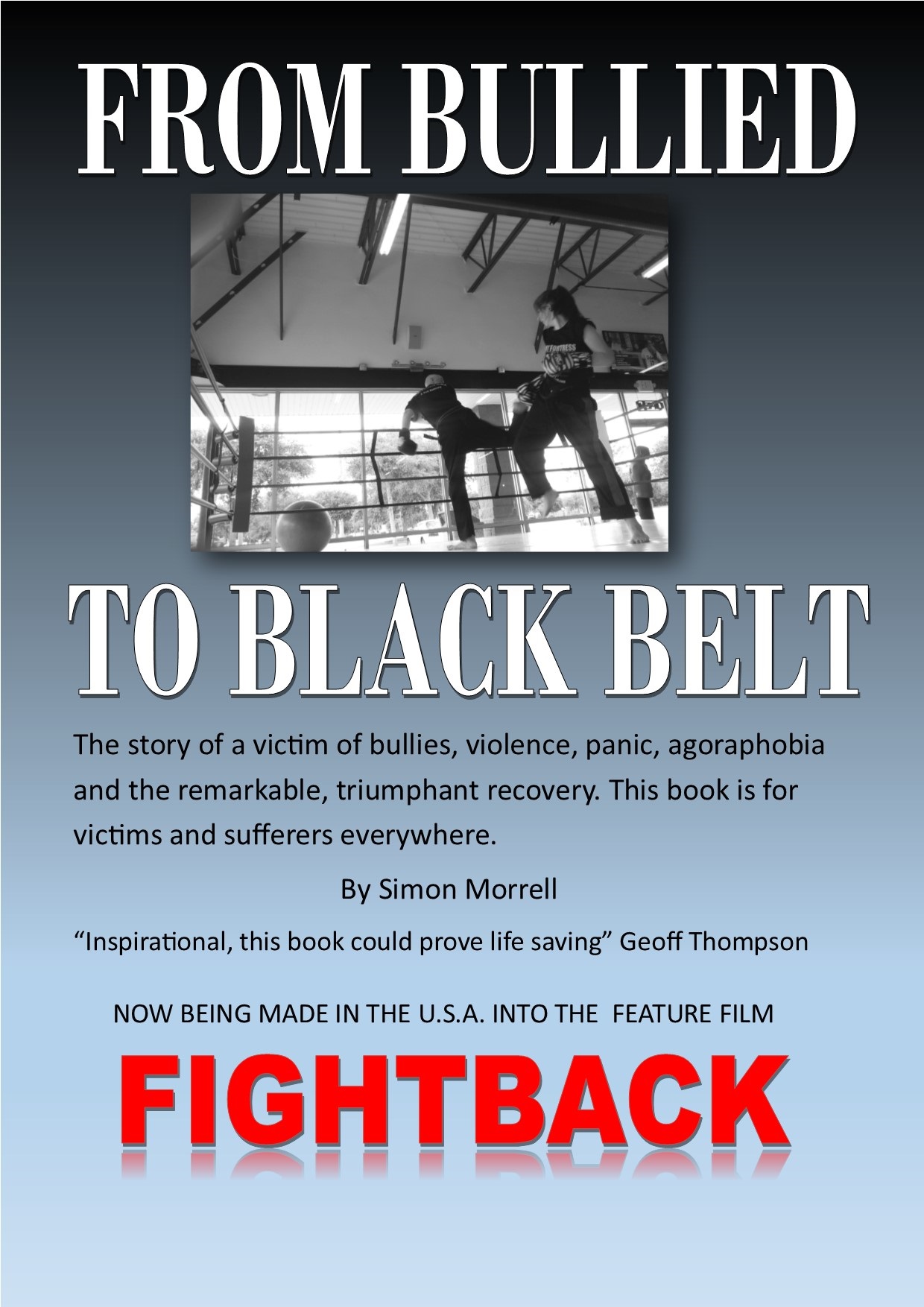 When 'Bullied To Black Belt' by Simon Morrell arrived through my door I was expecting more.The cover of the book made it look unappealing.This was a shame because it was a interesting read.Once I had started reading, I struggled to put the book down.
Before we go any further let me get my criticism out of the way and clear.

There are many grammatical and spelling errors found throughout the book, which was quite distracting at times. I did make Simon aware of these errors and he has promised it will be corrected for the next edition.
That said the book isn't bad.If you are looking for masses of violence and bodies hitting the pavement with a sickening thud, look elsewhere.Self development, personal growth and smashing fear in the face is what you get.
Simon started his life at school getting bullied, scared of leaving his home.For years to follow this would be a daily pattern. Unable to solve this problem due to his lack of confidence and ability to control his fears. Simon eventually decided to turn to the martial arts.
Simon begins to feel more and more confident through training, although this is short lived. He then starts to get bullied by a new opponent. How would he fight his biggest opponent? He had no escape as this opponent was part of him, in
fact it was him. With the help of his wife and a hero of Simon's
would he be able to fight his demons? In order to find out who Simon's
hero is, i would recommend you to give his book a go. In my opinion regardless of the spelling and grammatical errors, this is a good read.
Review by Ben Lee